Watch WLRN's Emmy award-winning mini-documentary of this crime.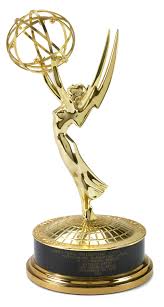 Who was it that surprised Leno and Louise Lazzari in their Boca Raton, Florida, studio apartment on an early Sunday morning in 1948? Who was it that plugged the flamboyant Italian sculptor and his wife at point blank range with two bullets each from a .38 leaving them dead in pools of blood beside their bed? And who stole all of the artist's sculptures—works that have yet to be recovered?
For over 60 years, the shocking Boca Raton murders lay in cold storage. Now, "Who Killed Leno and Louise?" takes us through the cold case one step at a time and introduces us to the intriguing victims, shady witnesses, dubious suspects, and devious police officials who investigated the crime.
From Italian fascist Benito Mussolini to Cuban dictator Batista, from high society Palm Beach to law enforcement officials with their own agenda, from jewelry deemed stolen then miraculously reappears to witnesses who are not who they claim to be, this story oozes intrigue at every turn.
Who killed Leno and Louise? Why did they do it?
Find out in this page turner that takes the reader on a wild ride with more twists and turns than a roller coaster.
Those who purchase either the e-book or print book will have the opportunity to sign up to become  a PREFERRED READER. Once that has been validated, he/she will receive a link that will give him/her access to the LAZZARI PHOTO GALLERY. This will include images of Leno's artwork, the crime scene, family and friends, and related photos.
Click HERE to view the December 8, 2014 Sun Sentinel article about this story.
Click HERE to view Sally's interview on WXEL TV in October 2014 regarding this book and writing.
BOOK REVIEW:
"My boss is related to Leno Lazzari so I had heard about the fact that he was murdered and that it had never been solved. At first the book starts out with random stories about different people…I love how she then starts to tie everyone in together. She really draws you in and keeps you wanting more. I found it so interesting specially knowing that it was based on a true story. I recommend this book to anyone that likes a good mystery!"
D. Patton