The Shea Baker Biblical Mystery Series takes scriptural events and turns them into hair-raising contemporary adventures.
The Cloak is the first in a series of biblical mysteries and sets the stage for the subsequent Shea Baker mysteries. It features freelance writer Shea Baker, a male baby boomer with an endearing sense of humor,  who inadvertently finds himself hurled head long into a mystery of biblical proportions when the healing cloak of Jesus emerges from its centuries old hiding place.
Meet the main characters–Shea Baker, freelance writer; Rosa, his wife; Ted Berry, Sheriff of Palm Beach County; Dan E. Powell, pastor of a large Christian church; and Stella, researcher extraordinaire. These characters will follow Shea into the series.
Other characters emerge in each book that are specific to that mystery and lend their voice to the story. Some characters are good, some bad, but all are essential.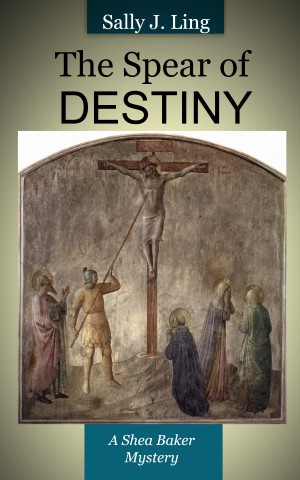 Shea Baker and his host of supporting characters return in this compelling second biblical mystery. Based on the true story of the whereabouts of the Spear of Destiny, the spear that pierced the side of Jesus as he hung on the cross, this wild ride takes us into the interior of Florida–Lake Okeechobee. There, Shea will unearth some astounding history that some would prefer to remain buried.